FREITAG FOR GERMANY, ITALY WITH INSAM, CECON AND BRESADOLA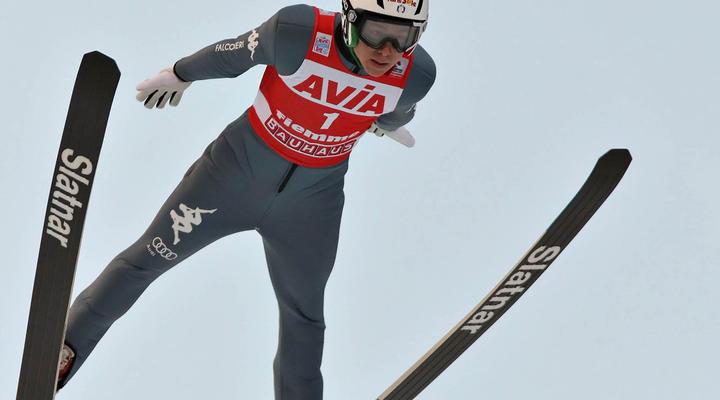 Men's FIS Ski Jumping Continental Cup on Saturday 22nd and Sunday 23rd February
Germany's Richard Freitag—two World gold medals and a silver Olympic medal—will take part in the race
Italy will have Insam, Cecon, Bresadola, Galiani and Moroder
In Predazzo the hill is being prepared with the 'snow' of Marcialonga – the snow tracks will be rebuilt today
After the FIS Ski Jumping and Nordic Combined World Cup competitions held in Val di Fiemme, the Ski Jump Arena in Predazzo will host two individual events of the Men's FIS Ski Jumping Continental Cup. The trial round is scheduled for Saturday 22nd February at 6 p.m., while the first competition round will take place at 7 p.m., followed by the second and the award ceremony. On Sunday 23rd February the trial round will take place at 8.45 a.m. and the first competition round at 9.45 a.m. The FIS Ski Jumping Continental Cup made its debut in 1991/92 and is a springboard to enter the FIS Ski Jumping World Cup.
Many nations will be in Predazzo: Austria, China, Canada, Czech Republic, Estonia, France, Germany, Hungary, Italy, Japan, Kazakhstan, Norway, Poland, Russia, Slovenia, Suisse, Turkey and the USA. Some world-class athletes will take part in the race, including Germany's Richard Freitag—two World gold medals and a silver Olympic medal. For Italy there will be Alex Insam from South Tyrol, Francesco Cecon from Friuli Venezia Giulia, Giovanni Bresadola from Trentino, Mattia Galiani and Daniel Moroder both from South Tyrol.
The Fiemme Ski World Cup organising committee is literally 'performing miracles' because of high temperatures.
Despite the commitment of the Municipality of Predazzo to keep the cooling system active 24 hours a day, high temperatures have in fact ruined the snow track on the inrun, which will necessarily have to be rebuilt. Today the snow will therefore be brought by truck, thanks to the collaboration with the Marcialonga organising committee in the hope that the temperature goes down. The Austrian Clemens Leitner is currently leading the FIS Ski Jumping Continental Cup standings.
©Newspower