waiting for the Olympics in Val di Fiemme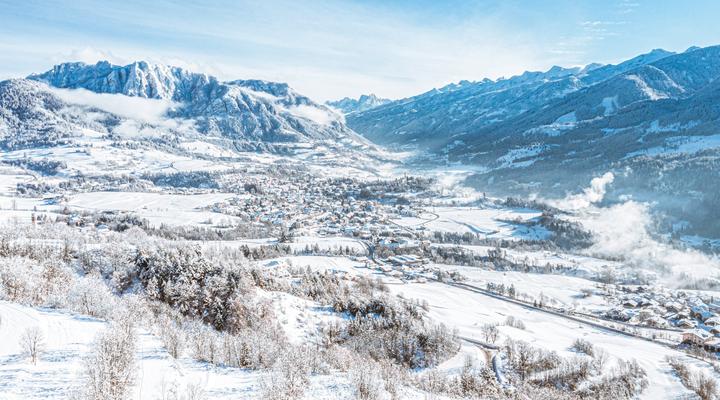 What has happened up till this point? And what will happen over the coming years? Let's look at the stock of the situation with the mayors of Predazzo and Tesero
More than two years have passed since 24 June 2019, when the dream of Italian sport became real, particularly for Val di Fiemme. After three World Championships and over 300 World Cup races the valley has been chosen to host part of the Olympic and Paralympic races of Milano-Cortina 2026.
In order to host the Olympic and Paralympic races, both the Cross-Country Stadium in Lago di Tesero and the Ski Jumping Stadium in Predazzo will be renewed. We talked about this aspect with the mayors of the towns, to understand the constructions progress and what other steps await us in the coming months and years.
Regarding the renovation of the Ski Jumping Stadium in Predazzo this is the stock of the situation of the mayor Maria Bosin "the general masterplan includes not only sports endeavour but also side projects to make the facility sustainable. The Province has already guaranteed the contribution of 23 million, covering the costs of the sports projects. This restoration project will include: the renewal of both ski jumping hills built in 1991 and of the judges' tower, a new lighting system and a new inclined lift that connects the athletes' zone with the start area. These renovation works have to be ready by the end of 2024, in time for the pre-Olympic races".
Tesero is also starting to work on the new projects, as the mayor Elena Ceschini declared "The Province has already guaranteed for the Cross-Country Stadium in Lago di Tesero 11,5 million euros. These funds cover the renovation of the sports facilities: new changing rooms for athletes and service spaces under the ground, adaptation of ski slopes, new snow-making and lighting systems, stands and maintenance of existing structures. We are working to receive a second funding, which would ensure the future sustainability of the facilities, including a roller ski trail and the coverage of the ice Stadium".
The motto of the 2026 Olympics Milano-Cortina "sustainability, future and legacy" reflects the intention of the two administrations to maintain the sports facilities usable also in the future. The goal is to create a touristic area, converting the Stadiums in a necessary destination for a holiday in Val di Fiemme. This transformation will also allow an income that can amortize the management costs without weighing on the municipal coffers.
The approval of the final projects planned in the coming months, will allow the beginning of the works, a small step that will let the Olympic spirit spread in Val di Fiemme!