REGISTRATIONS OPEN FOR THE 11th "RAMPA CON I CAMPIONI"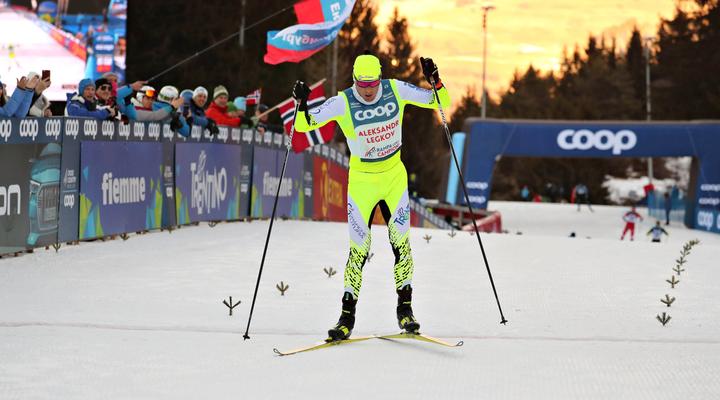 4th January on Alpe Cermis, collateral event of the Tour de Ski
Fiemme World Cup committee ready for the 11th edition
Preceding World Cup Final Climb
Registrations are open online until 2nd January

Val di Fiemme (Italy) starts the upcoming new year with a series of important Nordic skiing events, among them Tour de Ski is on 3rd and 4th January followed by Nordic Combined World Cup from 6th to 9th January, but that is not all.
Fiemme World Cup committee opened registrations for the 11th edition of the promotional race "Rampa con i Campioni" taking place on Tuesday 4th January, dedicated to ex-champions and amateurs, wishing to perform along the ascent to Alpe Cermis, the very same track of the Tour de Ski.
"Rampa con i Campioni" anticipates Final Climb, which is the last trial of the Tour, happening along the hardest ascent in the World Cup calendar. Originally proposed as a collateral event of the Tour de Ski, this promotional race has been acquiring more and more importance along the years. Great ski champions took part, such as the home-star Cristian Zorzi, Olympic and World champion, Antonella Confortola, winner of a bronze medal in Torino 2006, Justyna Kowalkzyk, with two Olympic and World gold medals, the multi-awarded Kristian Ghedina, Alexander Legkov, winner of the "Rampa" in 2019 and 2020. Katerina Neumannova, gold in Torino 2006, Norwegian ex-champions Thomas Alsgaard and Odd-Bjørn Hjelmeset, Tobias Angerer, winner of two silver Olympic medals and of the first Tour de Ski; Fulvio Valbusa, team relay gold Olympic champion in Torino together with the team mates Zorzi, Di Centa and Piller Cottrer.
Participants in "Rampa con i Campioni" compete on the same Tour de Ski track, a 10 km mass start free technique, starting in the cross-country stadium of Lago di Tesero at 9:30 am and finishing on Alpe Cermis.
The last 3.5 km of the ascent, reaching 30% difference in height along the alpine ski track Olimpia III, will be fun and challenges will be super exciting. The organising committee have 200 bibs available for ski-lovers and amateurs willing to live this special event next to ex great champions. Registrations are open online at www.fiemmeworldcup.com until Sunday 2nd January for 25 euros.
.
© Newspower