'SPRINT' PELLEGRINO AIMS AT KLAEBO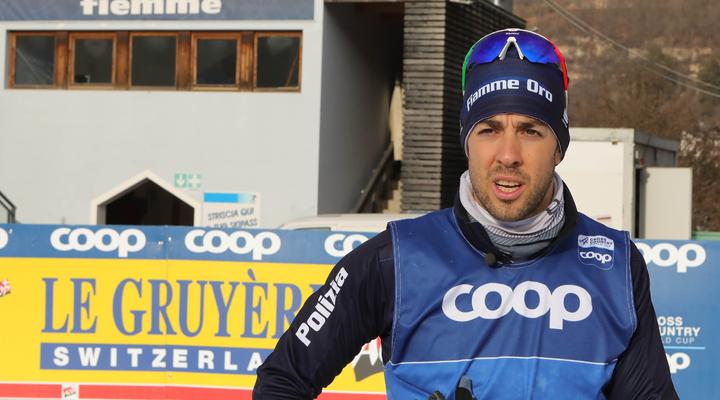 Tour de Ski in Fiemme starts tomorrow
Pellegrino for the Sprint, watch out for Mocellini
Klaebo and Karlsson lead the ranking
Final Climb on Sunday with Rampa con i Campioni: Cologna vs Northug

Fiemme Tour de Ski starts tomorrow. After Val Müstair (SUI) and Oberstdorf (GER) it's time for Trentino. First day with 1,2 km CT Sprint in Lago di Tesero, Pellegrino aims to challenge the Norwegian record-man Johannes Høsflot Klæbo, current leader of the ranking after four victories in the Tour… and it is not over yet.
Pellegrino seems determined and focused today: "The last two competitions will determine the Tour, I want to be in the top ten. We, as a team, have possibilities, also with Mocellini, he did well in Beitostølen and I know he was able to save energies for tomorrow. He's fine, mentally too. As far as I am concerned, I will try my best".
Men ranking is very tight. Nine athletes in 40'', Pellegrino second after Klæbo (12''), the Norwegian Paal Golberg is third (14''). Among women, Frida Karlsson leads after her majestic victory in the 20 km in Oberstdorf. Second place for the Norwegian Tiril Udnes Weng (1'28'') and third place for Anne Kjersti Kalvaa, who had to leave the Tour due to Covid. After them, Krista Parmakoski and Kerttu Niskanen.
But anything is possible at the Tour de Ski, above all with the Final Climb on Sunday, also hosting the Rampa con i Campioni at 9 am. Special guests Dario Cologna, four time Tour winner and Petter Northug, winning Tour in 2015.
Great effort for TV: 18 cameras for the Sprint, 23 for the Mass Start and 32 for the Final Climb, with a cable cam of 500 meters in the stadium, a jimmy and a camera on the snow quad, on Sunday even a helicopter. Live broadcast on Eurosport. Sprint qualifications are on tomorrow at 10 am, finals at 12.30 pm.
© Newspower